I am a third grade teacher and EdTech teacher leader in Southern Oregon. I have been teaching for 10 years. I moderate the Oregon EdChat which you can find at #OrEdChat Sunday nights at 8:30pm. I have a husband, Ryan, and two kids, Madelyn and Jordan. 
Having small children gives you lots of funny stories....
The other night my three year old did not eat her dinner so she was not allowed to eat a treat later in the evening. At some point she got very quiet so I went looking for her and she was hiding in her room with her mouth full of something. It turns out she found her older brother's snowman art project from school the month before that had mini marshmallows glued on. She had pulled the marshmallows off the art project and ate them. #supermom #creative 
--

Heather Marrs
Third Grade Teacher-
Eagle Rock Elementary
JCSD9 Ed Tech Teacher Leader
@hmarrs24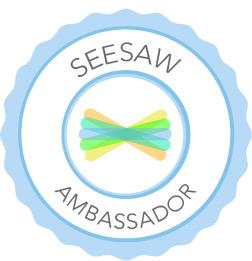 Connect with us on Facebook │Follow us on Twitter

---
This email may contain confidential information or communication relating to an individual student and as such is a confidential student record under Oregon and/or federal law, and may not be reviewed, distributed, or copied, by any person other than the individual(s) to whom it is addressed. If you are not the intended recipient, please advise the sender by reply email and immediately delete the message without copying or disclosing the contents. All district email is subject to the access and confidentiality provisions of the Oregon law including ORS Chapter192.